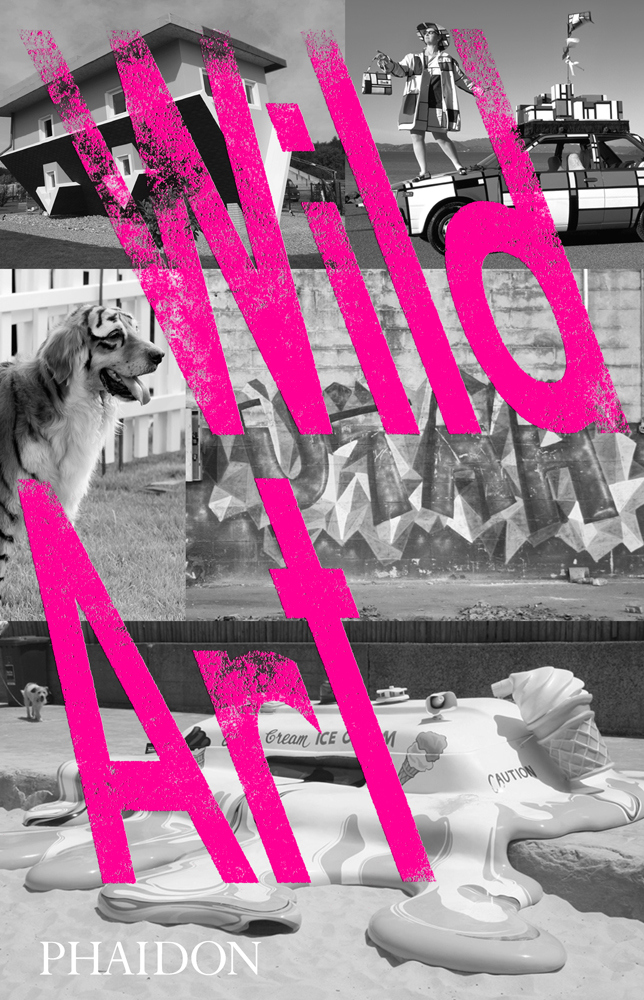 Wild Art: Hollywood Roosevelt Launch Event
Wild Art: Hollywood Roosevelt Launch Event
Tuesday, November 12th; 7-9 PM.

"I'm blown away by Wild Art. Some of the images are so refreshing and startling that they help you look at the everyday world again renewed and invigorated. Joachim Pissarro and David Carrier have created a wonderful book."
– Jeff Koons
From graffiti to extreme body art, ice sculpture, flash mobs, portraits made from bottle tops, dresses made from meat, paintings made by animals, light shows, carnivals and giant artworks that can only truly be appreciated from the air, WILD ART (Phaidon, $39.95, October 28, 2013) celebrates art forms that are anything but typical.
In the spirit of this exciting new publication, Phaidon Press has partnered with Thompson Hotels for a bicoastal book launch and exclusive tie-in promotions at Smyth Tribeca in New York and the Hollywood Roosevelt Hotel in Los Angeles.
Hollywood Roosevelt – Los Angeles, CA
Launch event: Tuesday, November 12
Join Phaidon, the Hollywood Roosevelt Hotel, and La Luz de Jesus Gallery in celebrating the publication of Wild Art. Works from featured artists including Drew Brophy will be on display and signed copies of Wild Art will be available for purchase.
About the Authors
David Carrier is an American philosopher and art and culture critic. His works include Principles of Art History Writing (1991), The Aesthete in the City: The Philosophy and Practice of American Abstract Painting in the 1980s (1994), Museum Skepticism: A History of the Display of Art in Public Galleries (2006) and A World Art History and Its Objects (2009). He has written for Apollo, artcritical, ArtForum, the Brooklyn Rail and Burlington Magazine.
Joachim Pissarro is currently the Bershad Professor of Art History and Director of the Hunter College Galleries at the City University of New York (CUNY). He was formerly a Curator in the Department of Painting and Sculpture at The Museum of Modern Art (MoMA) in New York. His recent writings include the book Individualism and Inter-Subjectivity in Modernism: Two Case Studies of Artistic Interchanges: Camille Pissarro and Paul Cézanne: Robert Rauschenberg and Jasper Johns (2006) and the essay 'Joseph Beuys: Set Between One and All' (2010). In 2012 he co-curated the exhibition Notations: The Cage Effect Today, at the Hunter College Times Square Gallery, organized to coincide with the centennial of John Cage's birth.
About the Book
Title: Wild Art
Author: David Carrier and Joachim Pissarro
Binding: 10 5/8 x 7 1/8 inches
Price: $39.95
Extent: 464 pages
Illustrations: 350 color illustrations
ISBN: 9780714865676
Publication Date: October 28, 2013
You can pre-order your signed copy by calling or emailing the book store:
sales@soapplant.com
(323) 663-0122