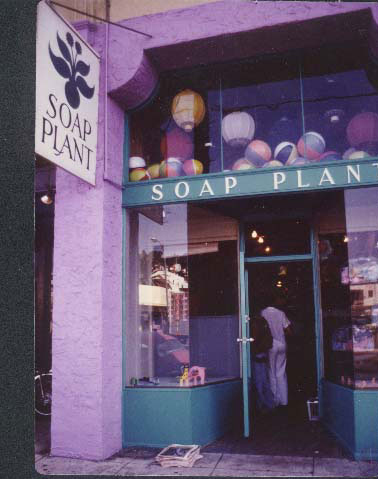 16 May

What Else Is in the Teaches of Peaches
What Else Is in the Teaches of Peaches
Book Release, Signing & Pop Up Show

Saturday, May 16th, 7-10pm

What Else Is in the Teaches of Peaches
By Peaches. Photographs by Holger Talinski
Essays by Yoko Ono, Michael Stipe, and Ellen Page
Book Release, Signing and Pop Up Show
Saturday, May 16th, 2015
7-10 PM
Join us for the World Premiere of What Else Is in the Teaches of Peaches, an outrageous and provocative photograph book of cult music hero Peaches, This volume presents a mesmerizing collection of Holger Talinski's evocative and sometimes erotic photos of transgressive musical icon Peaches, on and off stage, with accompanying text by Peaches, Michael Stipe (R.E.M.), Yoko Ono, and the actress Ellen Page, best known for her lead role in the film Juno, which garnered her an ©Oscar® nomination for Best Actress.
Both Peaches and Holger Talinski will be present.
Peaches, born Merrill Nisker in Toronto, is a musician, singer, performance artist, producer, filmmaker, actor, and writer, who has lived and worked in Berlin since 2000. She has released four albums—The Teaches of Peaches, Fatherfucker, Impeach My Bush, I Feel Cream—and a new album is forthcoming. She has collaborated and appeared as a guest vocalist on albums by Pink, R.E.M., Iggy Pop, Major Lazer, and Christina Aguilera, to mention a few. Her songs have been featured in dozens of films and TV shows including Mean Girls, Lost in Translation, Whip It, 30 Rock, Ugly Betty, South Park, and True Blood. Peaches has performed in more than fifty countries and has constantly toured the world for the past fourteen years. She created Peaches Christ Superstar, where she performed the entire rock opera Jesus Christ Superstar as a one-woman show; and she sang the lead role of L'Orfeo in a production of Monteverdi's seventeenth-century Italian opera. Peaches's most ambitious work to date was the mythical autobiographical electrorock stage-show-turned-film called Peaches Does Herself. The feature film debuted at the 2012 Toronto Film Festival and was warmly received at over seventy film festivals around the world. Peaches has just completed her first new album in over five years entitled RUB which will be released in 2015.
Holger Talinski (b. 1981) is a Berlin-based photographer focusing on portrait and documentary photography. He is also passionate about skateboarding, which was the reason he started taking photos in the first place—to document his and his friends' lifestyle. He studied photography in Bielefeld, Germany, and interned in New York with Benedict F. Fernandez, most well-known for photographing Martin Luther King Jr. Holger's work has also been commissioned in Europe, the United States, Thailand, and India.
Click here to purchase the book online.
Hardcover: 160 pages
Publisher: Akashic Books; 1 edition (June 2nd, 2015)
Language: English
ISBN-13: 978-1617753572
Product Dimensions: 8 x .8 x 10 inches
Shipping Weight: 1.3 Lbs.
$27.95
"Peaches is ferocious, relentless, sexy, confident, and gives all of herself to her audience . . . She is a person who inspires."
—Ellen Page, actress
"Peaches is an incredible artist . . . Thank you, Peaches, for adding a long and exciting life to performance art."
—Yoko Ono
"Peaches stands tall and she is fearless. That is my definition of a hero, heroine, progressive, icon—locked in, and ready to rumble."
—Michael Stipe of R.E.M.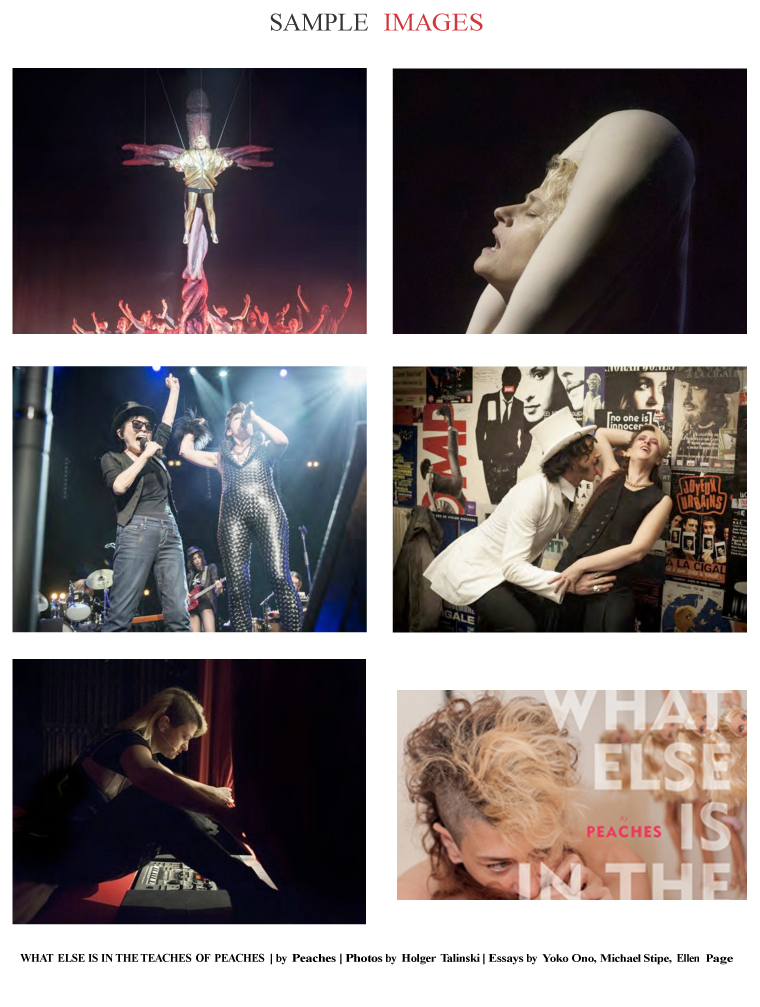 Only books purchased here will qualify for signing.
Reserve your signed copies today!
Contact the book store for purchase information.
(323)663-0122 or sales@soapplant.com or click here to purchase your copy online.
[contact_form name="ask-info-product" ]