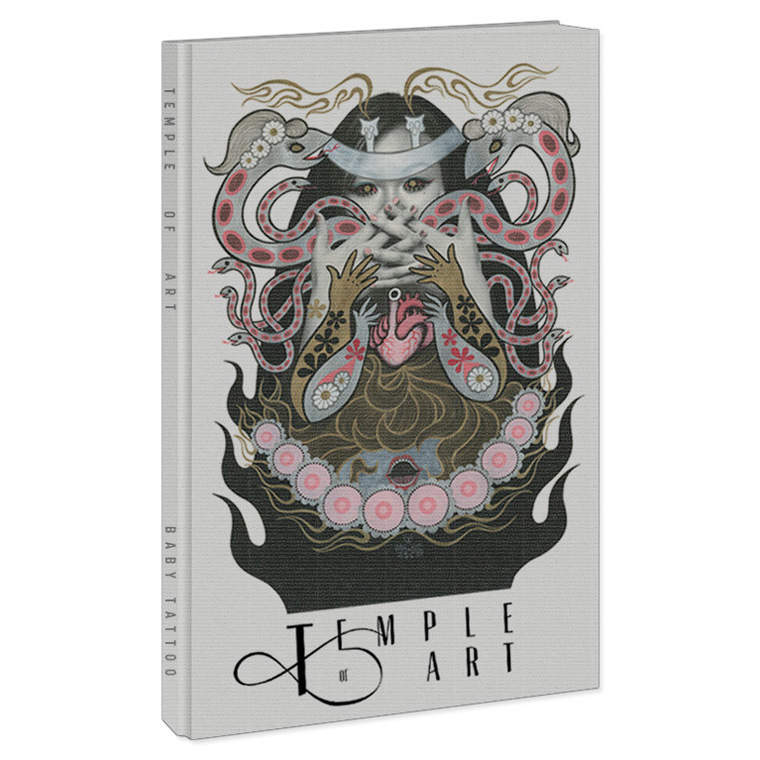 Temple of Art Book Release & Signing Party
Temple of Art
Book Release & Signing Party

Saturday, March 21, 2015, 7-10pm

TEMPLE OF ART documents a two-year art and photography project; a unique collaboration between over 50 great artists and photographer/director Allan Amato that includes original work incorporating multiple modalities and disciplines.
The exhibition opened here at La Luz de Jesus Gallery in December, and quickly became the talk of the internet. Many of the original pieces were snatched up by celebrity collectors, but the book reproduces all of them in a handsome, hardcover  volume published by Baby Tattoo Books.
Many of the participants will be present to sign the books and discuss the feature film documentary that has evolved out of this unique project.
The List of Contributors:
Allan Amato, Adnohia, Barron Storey, Bill Sienkiewicz, Brian Thies, Christiane Shillito, Christine Wu, Coop, Dadushin, Danni Shinya Luo, Dave McKean, David Stoupakis, David Mack, Denys Cowan, Dongyun Lee, Dorian Iten, Gail Potocki, Grant Morrison, Greg Ruth, Hueman, Jasmine Worth, Jason Shawn Alexander, JAW Cooper, Jenna Gibson, Jensine Eckwall, Jim Mahfood, John Malloy, Jon Burgerman, Junko Mizuno, Justin Volz, Kellesimone Waits, Ken Garduno, Kent Williams, Kozyndan, Kurt Huggins, Kyle Stecker, Marc Scheff, Mark Buckingham, Matt Kennedy, Matthew Bone, Matthew Levin, Megan Hutchinson, Molly Crabapple, Nicole Maloof, Ping Zhu, Rebecca Guay, Roman Dirge, Rovina Cai, Satine Phoenix, Scott Fischer, Shaun Berke, Soey Milk, Stephanie Inagaki, Teresa Fischer, Vincent Castiglia, You Jung Byun, Zak Smith, Zelda Devon.
A complete gallery of images from the book and exhibition can be found here.
Temple of Art
by Allan Amato, et al.
Hardcover
9 x 12.25 x 1″
$50
Only books and records purchased here will qualify for signing.
Reserve your signed copies today!
Contact the book store for purchase information.
(323)663-0122 or sales@soapplant.com or click here to purchase your copy online.