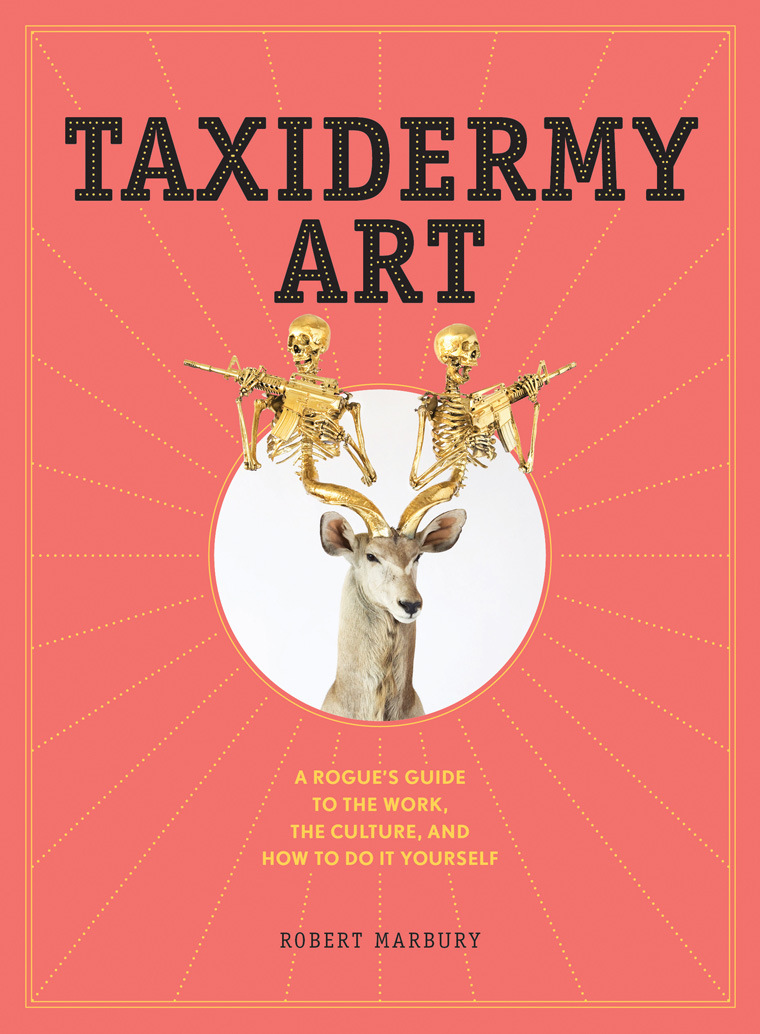 Taxidermy Art by Robert Marbury
Taxidermy Gone Rogue!
Book Release & Signing Party for Robert Marbury's Taxidermy Art

Saturday, October 11, 7pm

Bionic fawns. Jewel-encrusted piglets. Martini-sipping winged monkeys. Let artist Robert Marbury be your guide to the denizens of the delightfully macabre world of Rogue Taxidermy. In Taxidermy Art (Artisan Books), Marbury offers the first survey of this provocative art movement, sharing over 100 pieces by today's leading artists and illustrated workshops to inspire the budding taxidermist. Pick up a copy of Marbury's first book and hear his humorous and macabre history of taxidermy, with special LA guest artists to be announced. Followed by Q&A and book signing with the author.
Robert Marbury is a multidisciplinary artist and the director and co-founder of the Minnesota Association of Rogue Taxidermists. In addition to creating his own art, he launched the taxidermy biennial here at La Luz de Jesus Gallery and co-hosts and judges the annual Carnivorous Nights Taxidermy Contest in Brooklyn. Marbury lives in Baltimore, Maryland, and is available for interviews.
Contact the book store for purchase information.
(323)663-0122 or sales@soapplant.com. Or purchase online here.
[contact_form name="ask-info-product" ]