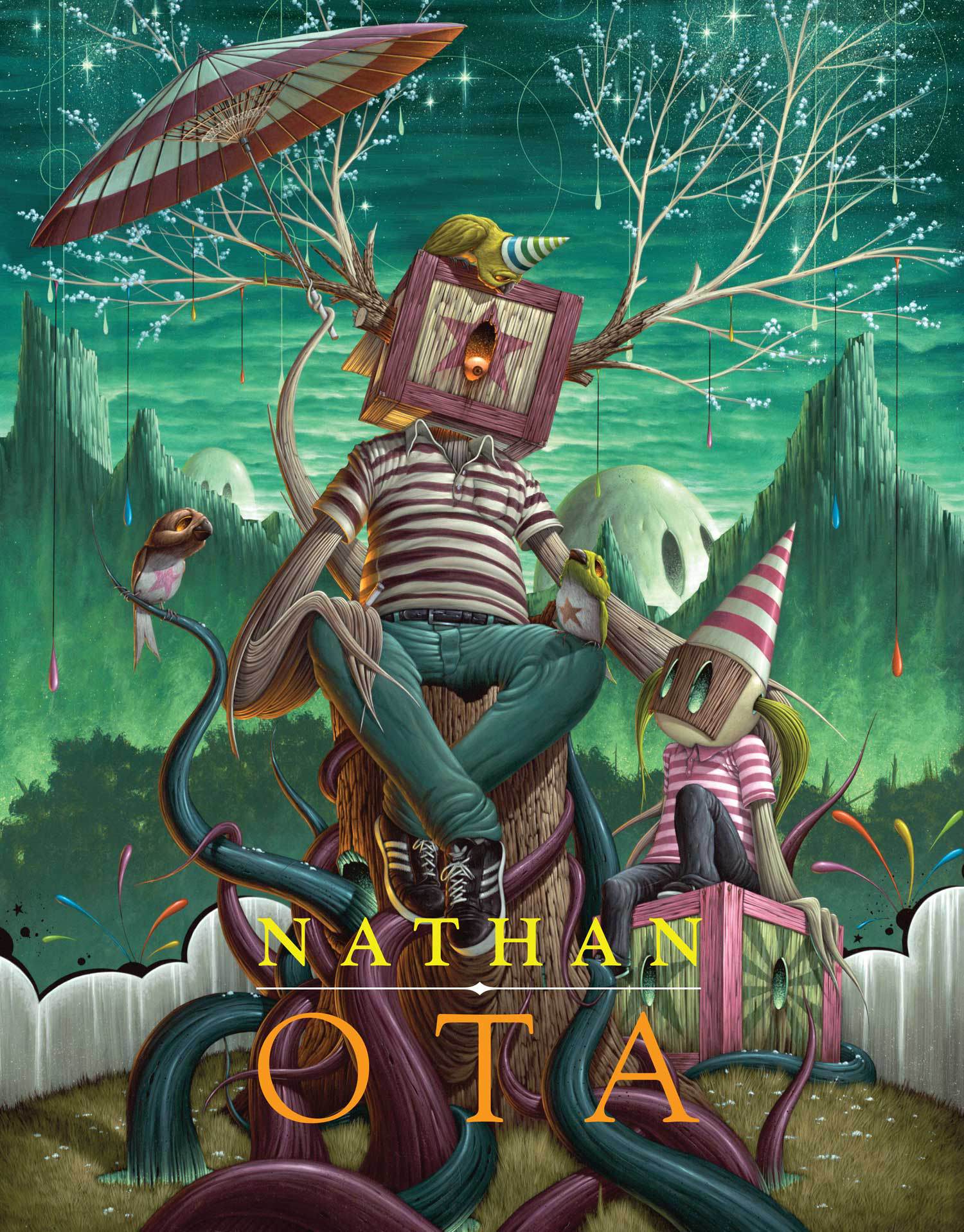 NATHAN OTA: IKIRU Book Signing
NATHAN OTA: IKIRU
Book Signing
Friday, September 13, 2013, 7-10 PM

NATHAN OTA: IKIRU is a full overview of Ota's work from his early street art to illustrations and gallery pieces to recent collaborations with the street artist RISK. Ota has gained a following over the last twenty years for his prolific work in a variety of expressions and media. The surrealist world he creates is one of streaked green skies, off-color hues and dripping paint a world reliant on recurring figures such as a blind bird in a striped dunce hat, a gelatinous robot lost in the woods, and an egg sprouting up protruding tree branches. Dark and engaging, this is a world of struggle that continues to clash and commune within each new painting. Nathan Ota combines his early influences of vintage comic books, punk rock fliers and his graffiti-obsessed high school years with formal training at the Art Center College of Design to create technically adept pieces with a pop culture aesthetic reminiscent of Tim Burton. Ota is a member of the Society of Illustrators and has created illustrations for the Los Angeles Times, Communication Arts, The New York Times, The Wall Street Journal, LA Weekly, LA CityBeat, Writers Guild of America, and Capital Records.
Accompanied with text from author, publisher and childhood friend, Chiwan Choi.
Technical specifications
Hardcover – Cloth with paper jacket
12 x 9.5″ (30.48 x 24.1cm)
144 pages
135 color plates
Text by Chiwan Choi
Edition of 1,000
ISBN 978-1-937222-20-8
Release date: August 2013
Designed by Fontana Studios
$50.00