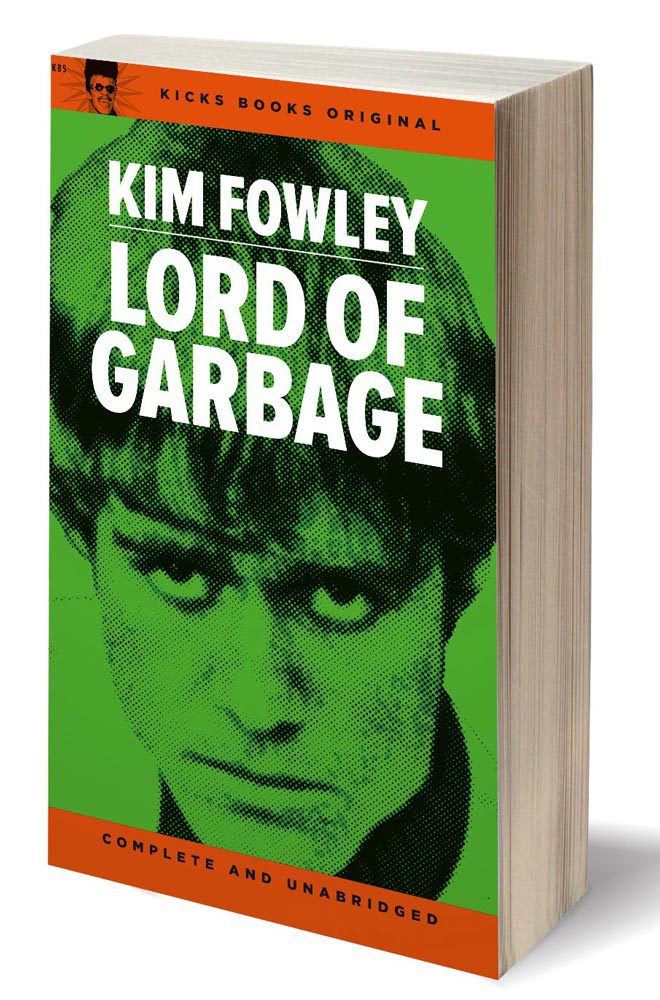 Kicks Books & La Luz De Jesus present A Book Blast with Author Kim Vincent Fowley!
Kicks Books & La Luz De Jesus present A Book Blast with Author Kim Vincent Fowley!

Featuring a reading, performance and signing
Saturday, October 5, 7 pm – 10 pm

Kim Fowley is the Lord of Garbage!
Born in 1939 to actor parents, Los Angeles native Kim Fowley came of age while still in the single digits, forced to grow up as a footnote to his parents' own Tinsel Town aspirations. A child of genius and neglect, he grew up with an innate drive to survive and thrive. His incredible storytelling comes to life in this first volume of his GARBAGE trilogy. Lord of Garbage starts out with his earliest memories, and cajoles the reader through a brambled youth punctuated with disaster and success.
Self-expression first took the form of poetry for Kim- rhythm and rhyme- the heartbeat of Hollywood's desolate mayhem—pulses through his words with an attitude and honesty that few writers ever claim.
In music, Kim's solo work spans 28 LP's and his production credits as producer and/or writer begins in 1959 with the blast instrumental "Charge" by the Renegades, which was followed up by the iconic million-seller "Alley Oop" by the Hollywood Argyles and the mesmerizing mega-hit "Popsicles and Icicles" by the Murmaids. His discography runs into hundreds of records, compositions, and productions on multiple continents, and he has earned of roomfuls of gold and platinum records.
Join Kim's minions at L.A's legendary bookstore and art gallery to hear Kim read and speak about his poetry, his prose, and the life that fueled his wild ride.
Pick up Lord of Garbage (Kicks Books), Kim's limited and exclusive signature perfume Garbage, and three volumes of his revered early rarities on Norton Records—One Man's Garbage; Another Man's Gold; and his new collection King of the Creeps.
DJ legend Howie Pyro will introduce Kim Fowley on this very special evening. Mr. Pyro is the host of Intoxica Radio on LuxuriaMusic.com, and has featured Mr. Fowley's music on each episode of his popular radio program.
Kim's Lord of Garbage is the first of three volumes of his autobiographical writings, presented as "hip pocket paperbacks". The second volume, Planet Pain, is due from Kicks books in Spring 2014.
Kicks Books is an independent publisher based in Brooklyn NY, whose "hip pocket paperback" line features titles by music legends Kim Fowley, Andre Williams, Sun Ra, journalist and novelist Nick Tosches, British beat hero Royston Ellis and American road poet laureate Charles Plymell.

**KICKS BOOKS DELIVERS A BOOK OF BLOOD (AND THUNDER)

By Kim Fowley
(One Of God's MOST GROTESQUE BASTARD OFFSPRING!)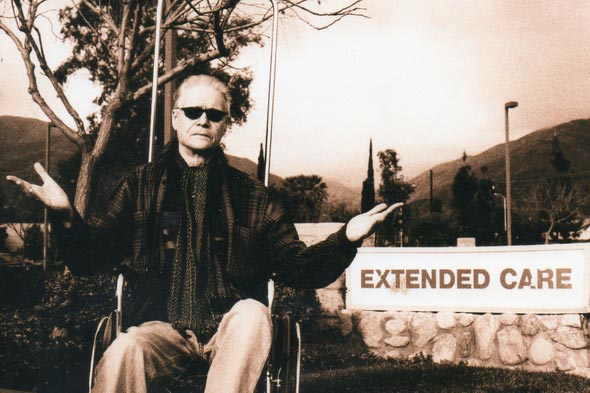 Kicks Books must be gluttons for punishment for publishing Kim Fowley's First Book of a 3 Volume series that features Sex, Death, Dope, & Violence as its basis. Don't worry folks, Lust & No Love is also covered. Notorious for his Bad Behavior Kim Fowley has launched LORD OF GARBAGE from his Battered Loins to your Soon-To-Be Shattered Body & Soul. Expect yourself to be abused by these Terrible Tales of 30 years of Torture, from 1939-1969. Sickened by his Big Orange Childhood Damage. KF gets even on the printed page, with the Ghosts Of Hollywood, who left him for dead in The Vinyl Jungle. The Canyons of Your Mind's War Crimes, will drive all you crazies wild. You can find Kim Fowley's name on Liner Notes/Set Lists/& Label Copy of His works, recorded and/or performed by such Household Names as: The Hollywood Argyles, B. Bumble & The Stingers, The Murmaids, Paul Revere & The Raiders, Manfred Mann, The Seekers, Cat Stevens, Steppenwolf, The Byrds, NRPS, Flying Burrito Brothers, Sir Douglas Quintet, Kris Kristofferson, ELP, BTO, Leo Kottke, Stars On 45, KISS, Alice Cooper, Blue Cheer, The Runaways, Leon Russell, Dead Boys, Germs, Helen Reddy, Van Halen, Wayne Newton, Gene Vincent, Herman Brood, The Mothers Of Invention, The Seeds, Wildman Fisher, Soft Machine, Motley Crue, The Leather Nun, Nirvana, Teenage Fan Club, BMX Bandits, Them aka Belfast Gypsies= Minus Van Morrison & Guitar/Bass (Keyboard/Drummer remain the same). , British Lions (formerly Mott The Hoople Minus Ian Hunter), Rose Garden, 45 Grave, Venus & The Razorblades, St. John Green, Lance Romance, Jimmy Jukebox, Frankenstein & The All Girl Monster Band, Modern Lovers, Gram Parsons, etc. etc. etc.
"So What?" you might say. Can Kim Fowley write a book that a reader can't put down? Of course he can. KVF= Kim Vincent Fowley. He has sold Creative Contributions of Music & Movies, in 110 Countries Of The World. For over 50 years. The pages of LORD OF GARBAGE contain the Confessions of a Madman. In luxurious Prose, & dynamite poetry. Combining both Literary Disciplines, in a Book Format First. Kim Fowley is NOT a nice guy. But, he wrote 3 separate books that are more interesting than he is. Completed & turned into the Executive Offices of Kicks Books… covered in Blood, Pain, & Tears.
Don't invite Kim to any of your Holiday Parties. He is no fun in a Polite Society Situation. He's not good company, but his books will be, if you're Empty, Bored, or Insanely Curious. KVF Wrote this PR Announcement. Nobody, can put words in Kim Fowley's Mouth. Once a Control Freak/ Always a Control Freak.