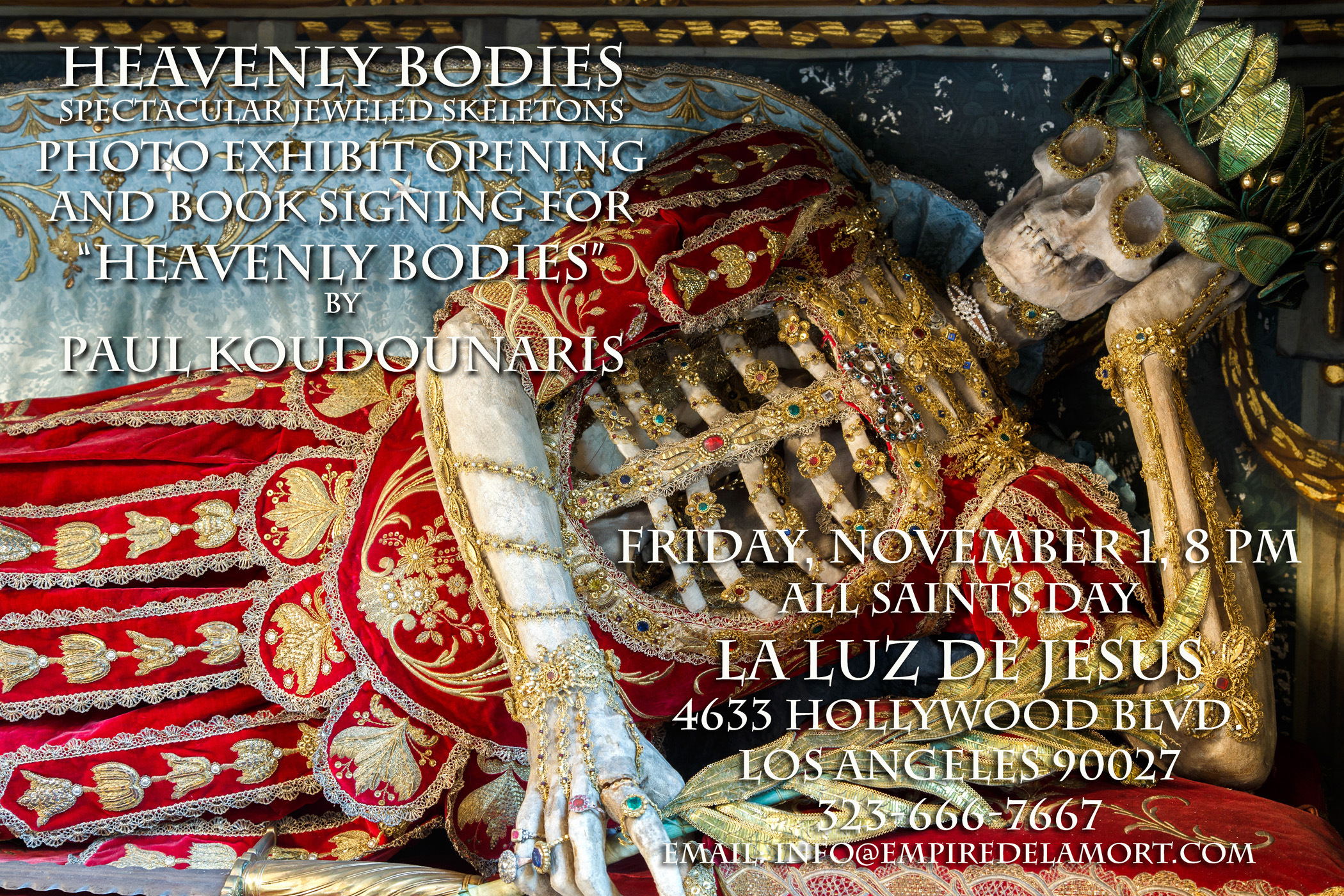 01 Nov

Dr. Paul Koudounaris signs Heavenly Bodies
Dr. Paul Koudounaris signs Heavenly Bodies
and musical performance by Crystal Radio
Friday, November 1st; 8-11 PM.

Paul Koudounaris gained unprecedented access to these fascinating historical artifacts. Hidden for over a century as Western attitudes toward both the worship of holy relics and death itself changed, some of these ornamented skeletons appear in publication here for the first time. 105 illustrations, 90 in color.
THE AUTHOR / PHOTOGRAPHER SPEAKS ABOUT THE BOOK
The seventeenth- and eighteenth-century jeweled skeletons photographed for the book Heavenly Bodies are simply the finest works of art in bone ever created. And unlike the anonymous bone piles photographed for The Empire of Death, these skeletons are meant to have distinct identities-of magnificently glorified holy people-and in each case, constructing them from skulls, femurs, ribs, jewels, gold, and silver, created a kind of personality. Sometimes these skeletons are touching and poignant, sometimes bizarre and surreal.
The closest I can come to bringing the actual "Heavenly Bodies" to my viewers and readers is this photo show, which presents them in up to live-sized reproductions. This show also provides me with another opportunity: a chance to cull my own personal favorites from among the thousands of photos I took. These are not always the same images shown in the book; rather, it is my own personal selection of what I consider the finest and most expressive decorated skeletons.

– Paul Koudounaris –
Book info:
Paul Koudounaris
Heavenly Bodies: Cult Treasures and Spectacular Saints from the Catacombs
Hardcover: 192 pages
Publisher: Thames & Hudson; 1 edition, October 2013
Language: English
ISBN-10: 0500251959
ISBN-13: 978-0500251959
Dimensions: 9.7 x 6.8 x 0.9 inches
Weight: 1.9 pounds
$29.95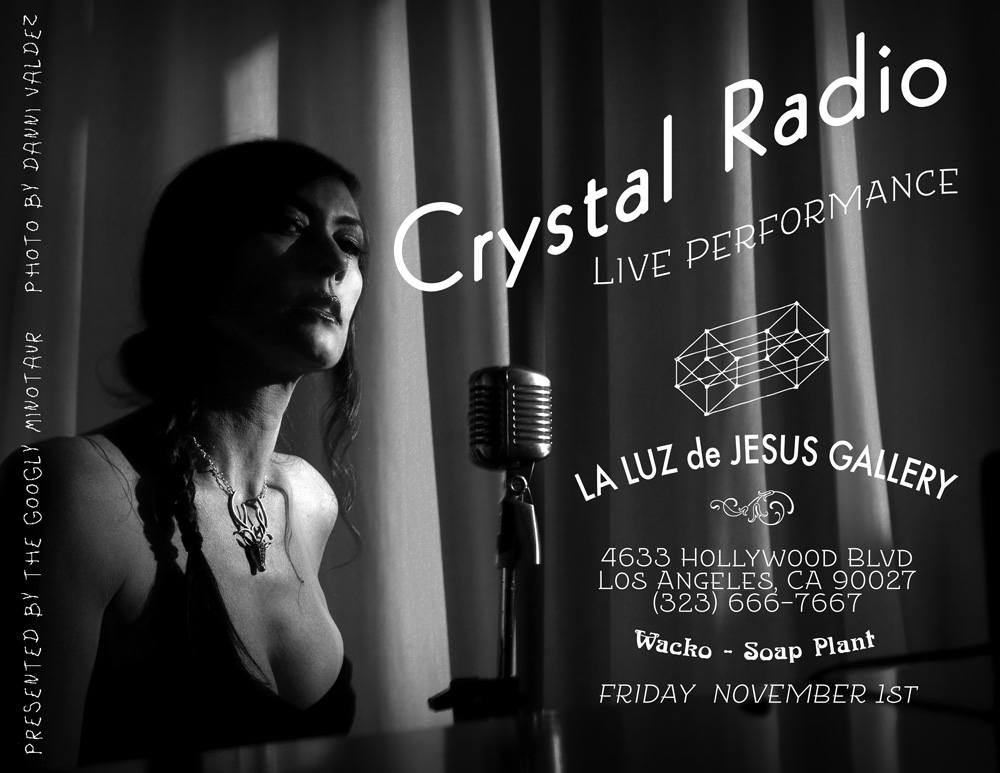 Crystal Radio featuring Paula Catherine Valencia and Daniel Martin Diaz of Blind Divine will also be performing this evening at 8PM. Their sound is reminiscent of a haunted western about ghosts and dreams, as scored by Ennio Morricone and directed by David Lynch–which should compliment the evening perfectly. Daniel Martin Diaz will be signing his own latest book on Saturday, November 2nd, 4-7 PM.